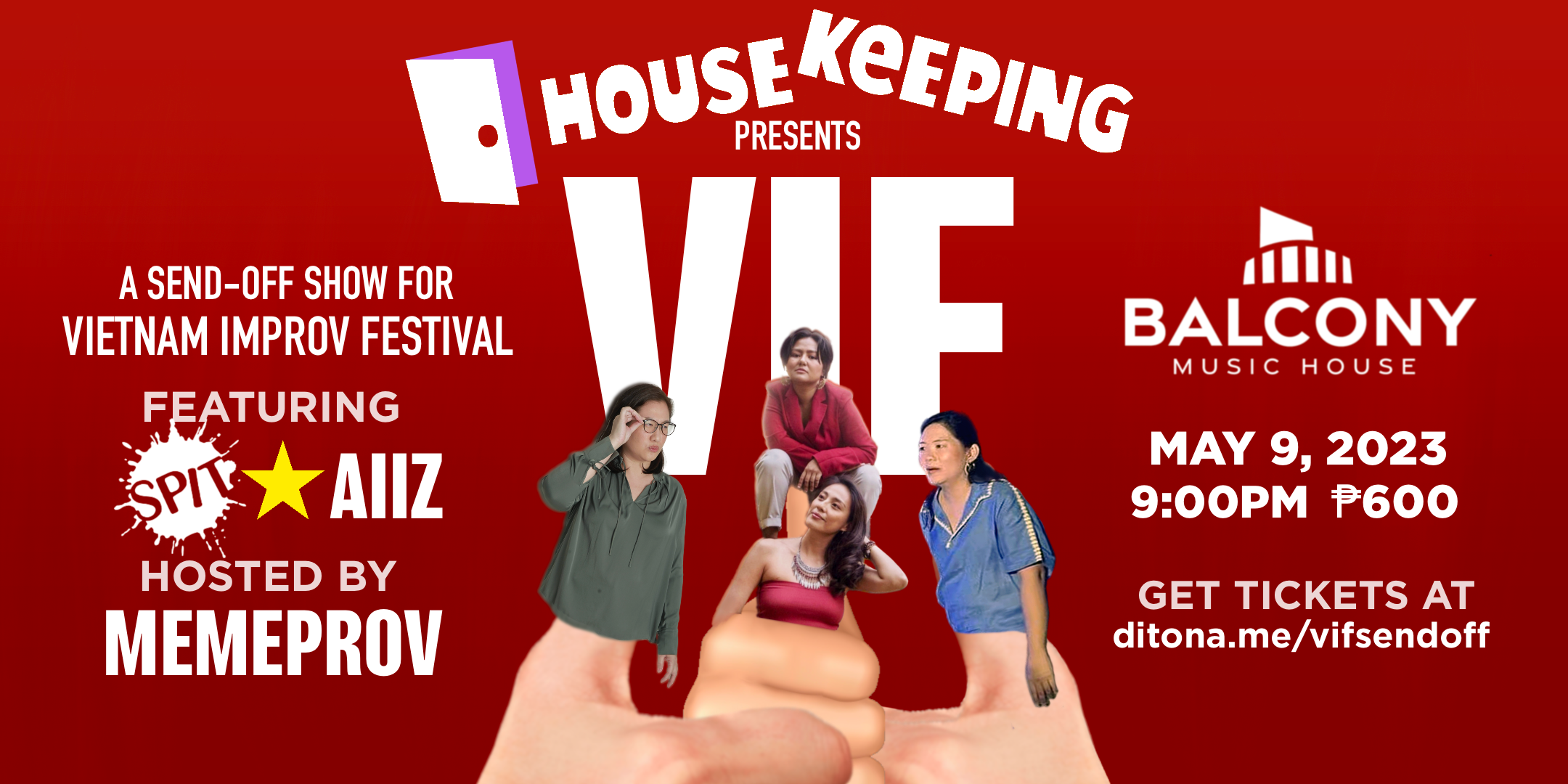 Thanks for joining
VIF: A Send-Off Show for Vietnam Improv Festival!
Tuesday, May 9, 2023 at 9:00 PM - 11:00 PM
Housekeeping Improv presents "VIF: A Send-Off Show for Vietnam Improv Festival!"
Join the Keepers and their incredible guests in this exciting show — right before they fly off to perform in Vietnam!
👐 MEMEPROV - Expect to LOL, ROFL & LMAO with this mischievous group as they host the entire show. 👐 SPIT - The OG of Philippine improv is here! The premier improv group of manila will leave you in awe with their unique long-form improv performances. 👐 A II Z - This fabulous musical improv duo will blow you away! Aryn and Zsaris are sure to make you feel things as they share their bond through the love of music. 👐 Housekeeping Improv - And of course, the host and headliner, Housekeeping Improv! We're here to make sure your night is filled with love and laughter 🙌
Join these improv teams on May 9, Tuesday at Balcony Music House!
IMPORTANT SHOW REMINDERS: ⭐️ 80 seats available, with standing room only after that. (You will be informed beforehand if only standing room is available) ⭐️ Street parking not guaranteed. Century City Mall parking or A. Venue parking is suggested.
Take your dinner at Balcony Music House! Check out their food and bar menu.
Event has ended.
This event has ended and is no longer accepting registrations.