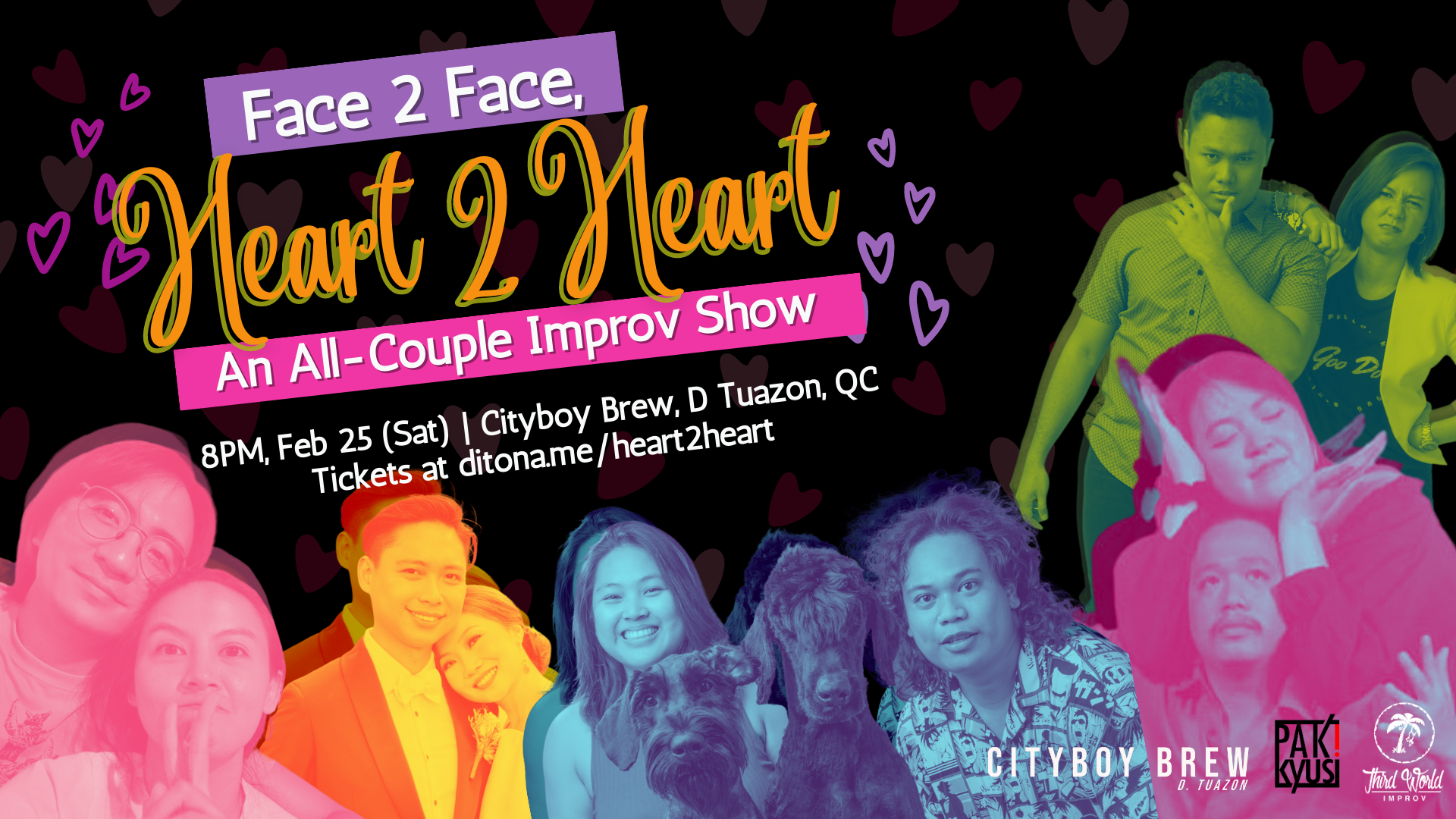 Thanks for joining
Face 2 Face, Heart 2 Heart
Saturday, February 25, 2023 at 8:00 PM - 10:00 PM
Couples that can improv together, stay together daw. Totoo kaya? Let's find out as five couples perform duo improv! Featuring Aih & Karl, Mayee & Irving, Andi & Josh, Glenn & Rensi and Mini & Duy.
Join us as these couples talk to you about how they met, or what they do as couples, or even just create imaginary scenarios. This is one show you surely do not want to miss.
Event has ended.
This event has ended and is no longer accepting registrations.