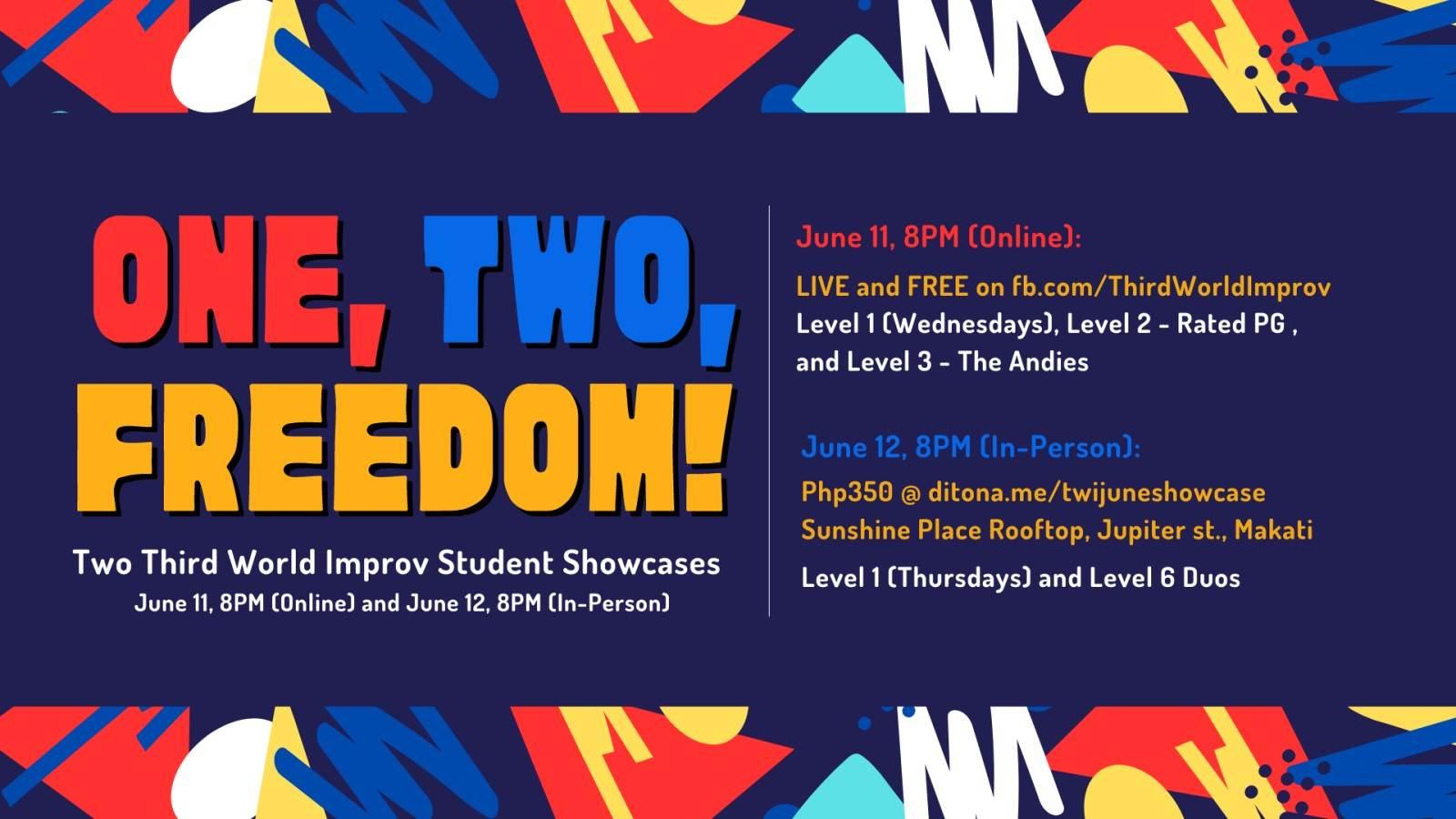 Thanks for joining
One, Two, Freedom! A Third World Improv Student Showcase (In-Person)
Monday, June 12, 2023 at 8:00 PM - 10:00 PM
It's officially showcase season! And we have not just one, but TWO shows — one online and one in-person! 🙌 Yes, we're in our hybrid era 💅 Watch Level 1 (Thursdays) and Level 6 Duos ft. SPIT this June 12!
Undecided, or bring more guests? Walk-ins are welcome to the event! See you at the Roofdeck at Sunshine Place!
Event has ended.
This event has ended and is no longer accepting registrations.